Nautika Centar Nava Continues Business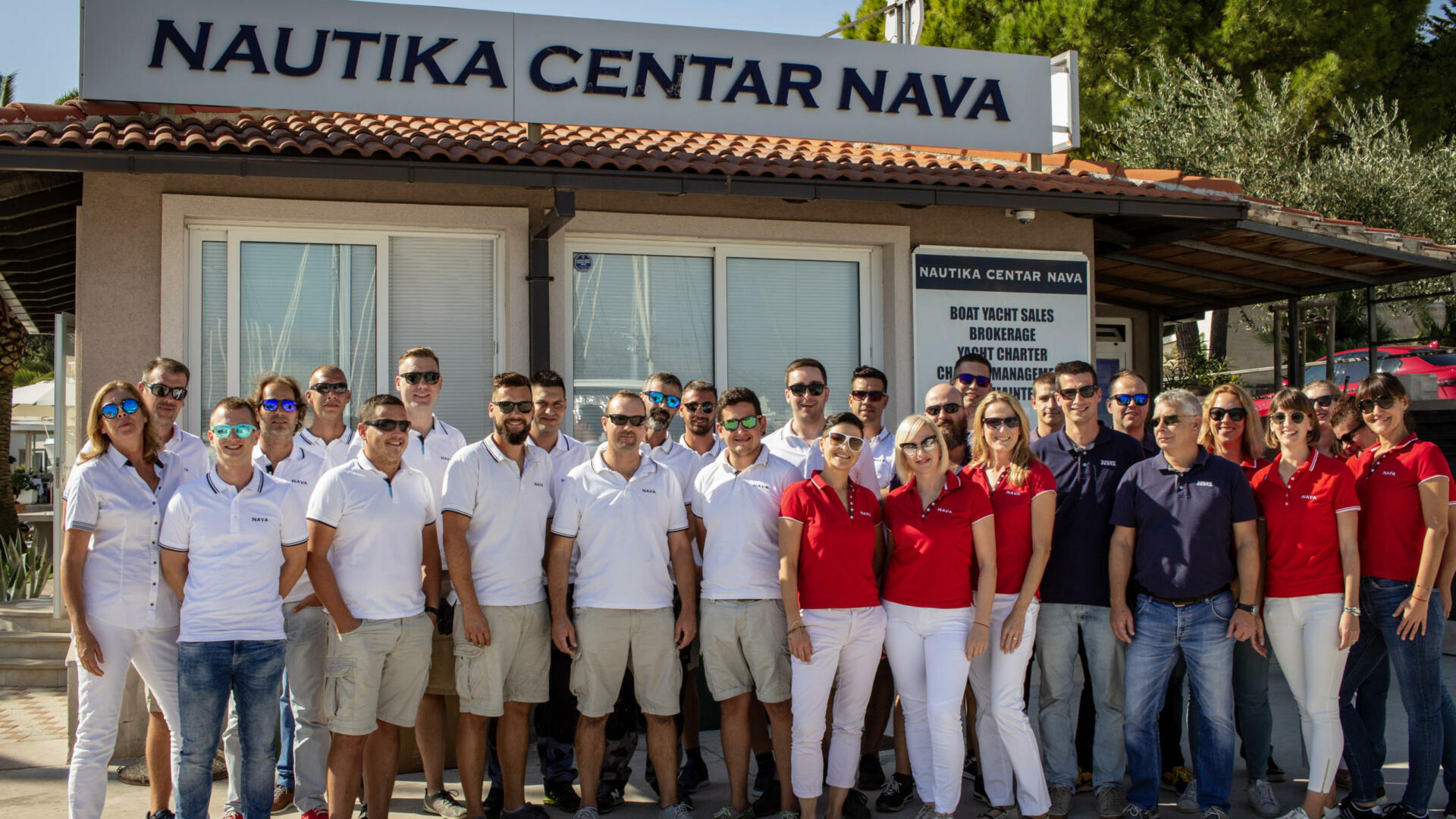 We thank all our partners, agents and clients for their excellent cooperation and trust thus far. We hope you and your dearest ones are safe and healthy and that we'll all get through this unprecedented and sudden crisis and all its consequences as quickly as possible.
Regarding the situation with the Corona Virus spread, rest assured that we are following all the advice, recommendations and guidelines of competent authorities and the global guidelines of the WHO. All the efforts are directed towards limiting the spread of the virus. Sanitary and health protection and safety of our employees, clients and partners are our top priority. This is why we have implemented additional internal procedures in order to reduce the risks for our staff, customers and partners so we can continue with our activities.
Read on to learn more of the most important notifications regarding our suppliers and activities we have undertaken in order to continue with our sales, charter and the Volvo Penta center as normally as possible.
1. All Nava employees are, now more than ever, constantly available to all our clients and first and foremost via virtual and online means of communication.
2. Currently all planned travels and events have been suspended or canceled.
3. Our top priority in the following period are ordered, paid and finished boats and we are intensely searching for ways to deliver them as soon as possible and according to highest standards of cleanliness and all recommendations of competent authorities.
4. All Beneteau Group factories have stopped production until 31 March 2020. Transportation of all finished boats from the factories is also suspended in the same period. The Brunswick Group (Sea Ray and Boston Whaler brands) is also suspending production starting 23 March 2020 for a period of 2-3 weeks. This suspension does not include Brunswick factory in Poland, for the time being. Transport is challenging for the time being but still underway. We will report any and all updates periodically. Feel free to contact our sales department if you have any additional questions at sales@navaboats.com or phone at +385 98 478 692 (Sergije Plavša) and +385 98 136 1492 (Ino Hot).
5. Our charter management program partners should note that we are actively working towards consolidating all confirmed bookings in the upcoming season and are searching for an optimal solution for each individual client. We continue with preparations of all boats for the charter season respecting all instructions on staff safety. All boats will be ready to welcome guests as soon as the circumstances change. We have also published a special campaign for all new reservations with special terms.
6. All dear guests and agents that have confirmed their bookings and are unable to arrive to our destination due to current circumstances, should know that we offer the option to postpone their charter for a later period in accordance with current availability. We emphasize that all reservations and payments are safe and invite all clients to contact us because we are ready to adjust maximally to their wishes and needs. Contact us at charter@navaboats.com or phone at +38598487546 (Andrijana Ozretić).
7. Volvo Penta Centre Croatia is also continuing to operate with the exception of direct retail sales. The store is closed due to recommendations of competent authorities of avoiding direct contact with customers. Feel free to contact us for any order that will be distributed by delivery service (HP Express) via e-mail volvo@navaboats.com or phone at +385 21 315520.
8. Volvo workshops are still running because we aim to ensure the safety of the engine and the readiness of the vessel to operate at sea even in these times. Our workshop has taken all measures of prevention according to official recommendations in suppressing the spread of the virus. Contact us at josip.bozic@navaboats.com or +385 99 2191222 to arrange all details.
On top of all this we are taking numerous actions that will enable us to continue with business as usual as easily as possible as soon as the situation permits it.
As the seas are full of surprises and telling us to endure a storm or anchor better, so Mother Nature and the laws of biology are making us slow down and rearrange our priorities. History and previous experiences teach us that crises and challenging times are followed by progress. We will be ready for any and all challenges ahead and to move forward together with you.